ZAYA & MAURIZIO BENAZZO
Conference Founders and Organizers
Zaya and Maurizio merged their lifelong passions for science and mysticism when they met in 2007.
Maurizio was brought up in Italy and went through many different incarnations, always looking for answers under every stone. In 1986, he came to the USA on a 98 year-old sailing boat. He started working as an actor, model, and then filmmaker, but his thirst for knowledge was never satisfied, until he encountered I Am That in 2001 while shooting the documentary Short Cut to Nirvana in India.
Zaya hails from Bulgaria and has degrees in Engineering, Environmental Science, and also Film. For many years, she worked as an environmental activist in Holland and Bulgaria. She later produced and directed several award-winning documentaries in Europe and the United States. Her life long passion for science and mysticism finally came together with the emergence of the conference.
Together, Zaya and Maurizio grow their own garden and still read I Am That, along with Scientific American. They dream about making their next film together and in the little spare time he has, Maurizio watches his hometown soccer team, Sampdoria, or builds cardboard furniture that Zaya finishes with touches of beauty.
Zaya has a beautiful son that brings joy to the couple and to everyone around them.
---
LISA BRESCHI
Conference Coordinator
Lisa was raised in northern California at the base of Mt. Shasta in a loud and loving Italian family. After pursuing a Master's degree in TESOL, she went to El Salvador with her husband to work as a volunteer. assisting in an election observer program and to teach English to adults. She became interested in early childhood education, after becoming a mother to Daniel and Lorenzo and went on to complete a Waldorf teacher training program in Sonoma County. In her free time, Lisa delivers meals for the Ceres Project in Sebastopol, supports her local farmer, enjoys dancing, cooking and community building. She believes in a world that works for everyone and feels grateful to be making a contribution to the SAND Conference.
---
CLAUDIA ANFUSO
Event Producer
Claudia Anfuso is a child of the world. She is an enthusiastic creator and organizer of things manifest and unmanifest. As a Vedic/Tantric astrologer (www.considerastrology.com), she delights in the patterns of time and space and how astrology teaches us how to make the most of our destiny for our own realization of happiness and how we best can work with others for a compassionate, beautiful, and harmonious universe. As a producer of events, she revels in supporting circumstances that bring us closer to the truth of our being, to the silence and stillness of consciousness, and the transformative power of love in the world.

---
JEANRIC MELLER
Website Producer, Webmaster and Digital Handyman
Jeanric is a very diverse individual with multiple capacities. He grew up on the shores of North Africa where he developed a passion for the water element. He acquired a strong scientific background at Ecole Polytechnique in France and Stanford University. His spiritual path included Kashmir Tantric Shivaism, Zen Buddhism, and the Diamond Approach. He has been, pell-mell, an aquatic bodyworker, a telecommunication engineer, a pool specialist, a venture capitalist, a management consultant, and more. He helps SAND with financial organization, website development, writing, editing, translating and a variety of odd areas that he's happy to contribute to.
---
JEN BATTY
Marketing Consultant
Jen was raised in New England and has a B.S. in Biology from Syracuse University. She is a Project Manager, a Returned Peace Corps Volunteer (Tanzania 2010-2012), and she works as a Marketing Consultant for SAND. Jen lives in Vermont, and loves maple syrup, homemade granola and sewing.
---
CINTIA MARTINEZ DELGADO
Graphic Designer
Cintia was born in Buenos Aires, Argentina. She graduated with a degree in Graphic Design from the Universidad de Palermo in 1998, specialized in Editorial Design. A lover of Art History and all expressions of art, she spent some time in NYC until homesickness took her back to her birthland. At the moment her working place is in Buenos Aires, attending local and U.S. clients. She's been in charge of producing SAND's images since 2006. Cintia lives and shares the miracle of life with her magical 14 years old son Ulises.
Learn more about Cintia
---
RONALD HEIJ & KARIN WETERINGS
SAND A/V Maestro & Maestra
Ronald's natural curiosity and eagerness to explore unknown things and learn new skills, has led to a varied professional career. Common thread in all his work is his fascination for communication and human consciousness.
To the dreaded question 'What do you do?' he will now answer he works, amongst other things, as a life-coach with clients on a one-on-one basis, he runs Padma, a centre in the Southwest of the Netherlands where people can practice activities such as yoga, meditation, dance, tai chi, qigong, and other forms of human exploration of life and wellbeing. And last but not least with his company Synergy he provides audio, video and livestreaming for events. Since 2012 he has been the A/V maestro for SAND.
These days Ronald runs Synergy and Padma together with Karin Weterings, the love of his life. Karin worked, until recently, for nearly twenty years as a researcher in public health, and now has found new joy in working as a self-employed copywriter and as an A/V maestra at Syngergy (technical stuff, yay!).
Ronald and Karin both love working (or just hanging around) with people who are willing to dive in and explore the mystery and the sticky messiness of this present moment. The SAND family feels like home to them.
---
VERA DE CHALAMBERT
Writer
Vera is a spiritual story teller and Harvard educated scholar of comparative religion. She speaks and writes about spiritual culture, social and environmental justice and the emergence of the Feminine on the planet.
---
SHAWN RADCLIFFE
Writer
Shawn is a health and science writer and yoga teacher based in Ontario, Canada. He has written about a wide variety of topics for print and online publications—from the science of happiness to the latest medical breakthroughs, from the mysteries of consciousness to the strange quantum world, from the benefits of yoga and exercise to affordable health care. Originally from New Hampshire, Shawn lived for a time in Philadelphia and Portland, Oregon, before leaving the big city for a small village in Canada. He studied mindfulness and Buddhist philosophy at the Shambhala Meditation Centers, and yoga teaching at studios in Portland and Canada. He continues to explore the world through writing, reading, meditation, yoga, and spending time in nature.

---
RENEE RAY
Bookkeeper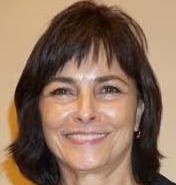 Born and raised in the redwoods of northern California, Renee's first love was Nature. Her education is in Accounting, Business and Paralegal, but her entrepreneurial spirit has taken her on many adventures. She has gone from Alpaca Breeder to running a concrete plant in the Virgin Islands, with many ventures in between, only to come full circle and return to California in 2008 and start her Bookkeeping Service. Renee loves to travel, and hiking the hills and mountains in her area. She has a strong curiosity and passion for science and spirit, which brought her to SAND and the beautiful SAND family.

---