Youth Summit 2020: Eye of the Storm
December 18–20, 2020
The SAND Young Sages Program would like to invite you into a communal digital space to remember and embody our true nature amidst the storms of turbulent times.
This immersive three-day online gathering, is curated to support those interested in creating sustainable personal and global change as well as honoring the mystery of our shared humanity in times of great division.
What does it mean to come of age in a time of unprecedented social, technological and ecological crisis?
How do we answer the ever-demanding paradox of a world in rapid change and the pervasive feeling of an inability to make a difference?
How do we transform our personal relationships to become refuges of compassion, grief, gratitude, and solidarity, so that the micro can shift the macro?
This experience is being curated and developed by the Young Sages, an eclectic group of young people, representing a range of backgrounds and beliefs, who had the opportunity to attend Science and Nonduality gatherings in previous years through a scholarship program. We are creating this multi-day experience to pay forward the gift that we received and extend the offerings of interpersonal spiritual resourcing and community to more young people who are seeking answers like us!
Our time together will be focused on welcoming new as well as ancient paradigms, and dreaming into the future without limits while addressing oppressive and broken systems. We hope to build both a refuge and a brave space for practicing authentic expression, navigating complexity/conflict, and integrating multiple ways of knowing and understanding truth.

By participating you will be in conversation with wisdom carriers from a wide range of perspectives and beliefs. Together, we might develop a greater understanding of how to:
Respond to incoming information from a place of equanimity rather than a heightened state of stress (respond rather than react)
Navigate personal conflict to maintain connection and build empathy/using conflict as a container for change
Recognize the opportunities in the challenges presented
Create meaning in our lives through a mythic lens
Honor the spiritual aspects of existence, while staying grounded in the scientific necessities of the moment
Please join us to explore what it means to be a modern sage at any age. We hope our gathering can honor what is authentic, true, and alive for you.

We're looking forward to joining you on this journey!
---
Orlando Villarraga
Orlando is a cofounder of The Resonance Experience where his focus is on using sound, and the environments it creates, as a tool for aiding people in exploring listening awareness. Due to his deep connection with the Teyuna indigenous tribes of Colombia, he has been inspired in investigating sound and its ability to be a perspective shifter. He has been invited to speak at many events on sound and its relation to self awareness such as NYU's Love Class and the Interpersonal Neurobiology Conference. Alongside the Teyuna tribes, he has toured the country speaking on radioshows and other venues on how indigenous philosophy can provide windows into a more integral approach regarding human relationships with the natural environment. He is interested in further investigating the relationships between tones and human neurophysiology and continuing the bridging between ancient traditions to modern day application. On his spare time you will find him writing poetry or playing music late into the night.
---
Ephemeral Roshdy
Ephemeral Roshdy is a storyteller, educator, mental health advocate, and aspiring death doula. They are eternally caught somewhere between awe and lament at how the divine can manifest through the energy of the trickster.
---
Christine Vandevoorde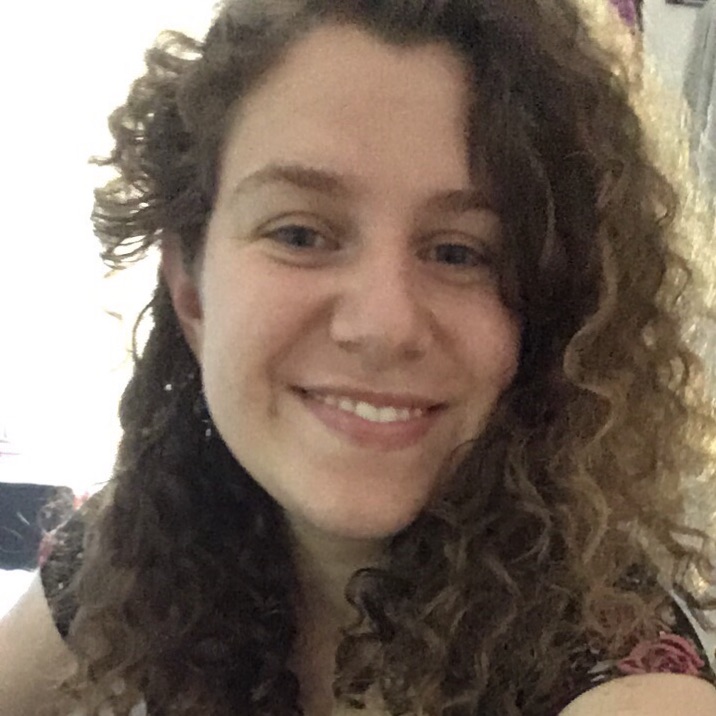 Christine believes in the values of community and interdisciplinarity for transformative change and collective reflection, which are two of her favorite things about SAND. She is a data analytics professional working in the data science for social good space with a specific focus on climate justice and climate change mitigation. In her free time, she enjoys composing music for the piano and cello and finding a sense of awe in nature.
---
William Drescher
Will Drescher is a Minneapolis, MN-based addiction professional focused on bridging gaps between ancient wisdom and modern therapeutic modalities to facilitate maximum well-being for persons and communities. Will brings years of personal and person-centered knowledge in the realm of addiction, acceptance, and well-being. He can be found exploring well-being and facilitating conversations about change in his community and across the internet.
---
Adam Fremond-Jeevanjee
Having to grow up in various countries and cultures, as well as being fascinated by the mysteries of existence all of his life, Adam has been seeking Home in truth, love and beauty for as long as he can remember; for a sense of belonging that transcends any cultural or group identity. He has actively been exploring the spiritual dimension of human life for the last 6 years, and continues to be fascinated by all different traditions. His exploration of living and understanding non-duality currently expresses itself mostly through Christian mysticism, contemplative prayer and yoga, as well as the intellectual exploration of the nature of experience through classical Advaita. He recently completed his degree in Physics and Philosophy at King's College London where he went most deeply with physics into quantum mechanics, and wrote about questions on the nature of consciousness in the philosophy of mind and metaphysics. www.nondualwaters.com.
---
Jalal Huseynov
Jalal was born and grew up in Baku, Azerbaijan. During his university years, he had participated at the U.S. Department of State's student program Work&Travel USA, and worked at a local restaurant in Northern New York state, an area surrounded by the Adirondack mountains and beautiful lakes. After graduating with a Bachelor's in Business Administration, he moved to Toronto, Canada, where he is currently living, to study post-grad Sports Business Management.
His journey into nondual reality started at one of the random nights in which his awareness separated from his mind, and it put him into an existential crisis. His non-stop desire to explore reality in detail and as a whole led him to read over 100 books on psychology, spirituality, and philosophy, and watch thousands of videos on spirituality. SAND youtube channel directed him to SAND website and that is how he found out about the SAND Youth project. He became one of the selected 25 youth who participated at 9 weeks SAND youth program, including 4 days of SAND's "From Quarks to Love" conference.
Jalal sees life as an opportunity to explore oneself and grow spiritually. He likes meditating, reading, and traveling. Meditation for him is effortless being.

---
The Young Sages Journey empowers young adults to cultivate an authentic voice rooted in inner wisdom and led by their desire to know truth and embody love.
SAND supports 18–24 year-olds in developing the awareness to see life as one interconnected whole. From ancestors to self, from community to cosmos, we are all part of the same thread of existence. Grounded in this awareness of interconnectivity, we question our impact on life-giving ecological and social systems in this anthropocene epoch, and recognize the seeds of creative opportunity buried in the threats of climate crisis and social injustice.
Through shared inquiry, we practice spiritual, cultural and ecological renewal. Online and on Earth, we explore through traditional wisdom practices, science and other emergent teachings combined with community reflection and ritual. By cultivating presence and equanimity, we are better prepared to serve a generative web of interwoven human (and more-than-human) communities.
Practices:
community circles
trauma education
meditation
embodiment practices
elder teaching and support
brave spaces for cultivating presence and inner peace.
Skills - the aim of the process is to develop:
deep listening
somatic resonance
authenticity
vulnerability
ancestral knowledge
embodying the collective movement from "I" to "we"
nervous system regulation
racial literacy
ecological wisdom
Values
These are the pillars that guide our journey together. We seek to uphold these values in every interaction, no matter how big or small, seen or unseen:
Bravery: We attend to our individual and group needs, creating a culture in which we feel safe to explore and voice what is alive for us. We are encouraged to experience the wide depth and breadth of human emotion and expression. Our edges are where evolution occurs.
Embodiment: The mind is a powerful tool, not to evacuate our human beings, but to inhabit our wholeness more fully. When we prioritize tending to our body wisdom, we can live our values with more integrity.
Responsibility & Consent: We are each experts on ourselves and responsible for our thoughts, feelings and needs. We demonstrate radical love and respect by asking for someone's availability to meet our desire for connection. We practice staying in connection and appreciate the response regardless of whether it is a yes or no.
Radical Imagination: We know that human imagination seeds our landscape with possibility and is a key element in cultivating a world that serves all. Radical imagination requires courage & intelligence to recognize what needs to change and to inspire new actions and collaborations to propel social transformation.
Collective Liberation: We inquire about our positionality and privilege to become better stewards of social justice. We dismantle internalized and externalized oppression and violence based on race, gender, religion, sexual orientation, age, culture, socioeconomic status in order to uplift all. None of us can claim true liberation until we are all free.
Community: We are not meant to do the work alone. By reflecting the light and shadow in each other, we re-member how to live together. All that we experience in our "private" lives has wisdom for the connected whole. We prioritize inter-personal thriving to forge resilient networks that awaken collective consciousness.
---
If you are inspired by the vision of this program, please consider making a donation to the Youth Program in order to make it available to as many young sages as possible:
Donate
Anti-racism Statement
We acknowledge that regardless of one's own race or ethnicity, each of us are at various points along an anti-racist journey. We understand that bias can be unconscious or unintentional and that racism is the combination of social and institutional power plus racial prejudice. Conversations to disrupt racism require courage, respect and compassion, and may not always be comfortable. Regardless, we will purposefully strive to identify and challenge issues of race, ethnicity and the impact(s) they have on our program participants, members of the community & society at large.
We Stand Committed:
To affirm explicitly our identity and united solidarity as an anti-racist program. We are global co-conspirators working to overturn institutional racism. We take risks and use our power and influence to improve the lives of those most vulnerable.
To individual and organizational exploration and examination of implicit bias and systemic advantage/oppression such that our anti-racism commitment be reflected in the life and culture of our program and practices as we continue to learn about racism and ethnic oppression.
To the development and implementation of strategies and best practices that dismantle racism and ethnic oppression within all aspects of our organization, community and society.
Testimonials
"I just want to say thank you for the experience. I'm grateful to have been apart and for every lovely person I have met along the way. My only hope for myself is to give out the love I want to give to others to myself one day and then the difference that I'm looking for will exist. SAND brought me to this realization it's just up to me to act out the part, which is an everyday battle but still I keep pushing knowing that I'm held in love. "
"I think the partner shares and activities, both online and in-person, were very wonderful. While we held the unified connection of the group, this allowed us to deepen and explore our presence. It also gave the chance to introduce us to people we may not readily approach."
"Lisa and Gillian did a great job creating a safe, open, and accessible environment. It felt like all voices were heard and received. The grounding exercises were very well placed and I think they contributed to the connection in our online meetings. I think the energy was very open online, and this allowed for open sharing from the sages and delightful feedback."
"I am feeling validated in my dreams, thank you sages, this is the fuel needed to dance with the big Qs"
"I just found it such a relief to discover the SAND community. It wasn't the young sages program particularly that inspired me, but the quality and heart of the speakers. I found the vision and message of SAND to be so needed and the fact that there are adults out there thinking like this takes some of the pressure off of me to do everything.. This gives me the opportunity to pause and consider how can I really serve the world in my life in a way that's unique and really my strength. "
"I experienced more of a felt, embodied sense of interconnection than I have in the rest of my life. Having known about "interconnectedness" intellectually for a long time, encountering it in my body is way better and seems like an enormous source of strength."
"I felt validated by expressing my opinions with a community that reflected back positively , I felt it could improve by having all the time outside of sand be used to make collaborations with each other on which we begin with apply some of these questions and understandings into our everyday relationships with societies and help each other as a group track these things. Maybe we leave SAND with a mission in mind where a few of us youth team up to make something happen in the world."
"Generally, SAND was an amazing and completely life-changing experience for me. There are many ways in which I am pausing and reconsidering my own orientation and work. I am very excited to have met so many people whose values I feel are deeply aligned with mine and I want to maintain a relationship to the SAND community, grow into better serving this shared vision, and bring more people into this kind of consciousness through my own life. "