Radiant Intimacy: 4-day experiential workshop
May 25th - 28th, 2018
1440 Multiversity, 800 Bethany Drive Scotts Valley, CA 95066
Register
"The minute I heard my first love story, I started looking for you, not knowing how blind that was. Lovers don't finally meet somewhere. They're in each other all along. "~ Rumi
We all long for love. We long to be intimately connected to others and ourselves. We all want to be seen and known as we are. For some, a partnership or marriage is the natural outcome of this longing. Others find alternative styles of intimacy more fulfilling. For many of us, love and sexuality can be complex and confusing.
Radiant Intimacy is an emerging field of exploration, bringing awareness to the topics of relationship, sexuality and love. We will explore radiant intimacy through the lenses of neuroscience, integral psychotherapy, attachment theory and the Tantric and Advaita spiritual traditions.
Through carefully crafted exercises, keynote lectures, targeted workshops, potent meditations, you will engage the concept of radiant intimacy, and how to express and integrate into daily living. We will explore:
What can we learn from neuroscience about love?
How do our attachment styles impact our relationships?
How can we create deeply fulfilling relationships with life, with another and with ourselves?
What are the shadow elements within a relationship?
How does early developmental trauma impact our capacity for relating?
How can our sexuality open us to the experience of our true nature and of unity consciousness?
How is self-knowledge reflected in our relationships?
This four-day experiential workshop is designed to expand our understanding and experience of intimacy, while giving us tools to create deeply fulfilling relationships. Through carefully crafted exercises and potent meditations, we will taste expanded aliveness and intimate attunement.
Workshop facilitators: Esther Perel, Michaela Boehm, Steve James, Lorin Roche, Camille Maurine, Sasha Cobra, Justin R. Garcia and Amanda N. Gesselman.
Our home for the retreat will be the 1440 located in the beautiful redwoods near Santa Cruz, CA https://1440.org/
Workshop facilitators
Esther Perel, Psychotherapist and New York Times bestselling author, is recognized as one of today's most insightful and original voices on modern relationships. Fluent in nine languages, she helms a therapy practice in New York City and serves as an organizational consultant for Fortune 500 companies around the world. Her celebrated TED talks have garnered nearly 20 million views and her international bestseller Mating in Captivity: Unlocking Erotic Intelligence became a global phenomenon translated into 24 languages. Her newest book is New York Times bestseller The State of Affairs: Rethinking Infidelity (HarperCollins). Esther is also an executive producer and host of the popular Audible original podcast Where Should We Begin? www.estherperel.com
Michaela Boehm is a lineage holder in Kashmiri Shaivism Tantra having received a classical tantric education from a young age. Born and raised in Austria, Michaela also has an extensive background in Jungian and Forensic Psychology, Cognitive Behavioral Therapy, Trauma Therapy and Hypnosis as well as numerous somatic modalities. Upon moving to the United States in 1994, Michaela established a 24-year counseling practice logging over 40,000 client hours. Included in her clinical experience are 4 years as a counselor and treatment plan developer of a Malibu celebrity drug rehabilitation center, subsequently consulting other facilities on wholistic treatment plans. Michaela is the founder of The Non-Linear Movement Method®, a somatic movement modality which facilitates stress and trauma release and is now taught internationally through authorized teachers. In addition to over twenty years of extensive academic and clinical background in psychology and counseling, Michaela traveled and taught with David Deida for 13 years. She teaches internationally and has developed a women's curriculum for feminine embodiment as well as teaching couples and men about the principles of intimacy and polarity. Her book 'The Wild Woman's Way' will be published in June 2018 by Enliven/Atria, an imprint of Simon and Schuster. Michaela's current private clients include Oscar-winning actors, producers, writers, multiple Grammy-winning musicians and several family offices, which she consults on second generation wealth issues. www.michaelaboehm.com
Steve James travels internationally teaching somatic practices, meditation, yoga, as well as leading explorations in contemplative, mystic, and relational realms. Known for his intelligent, grounded approach and his dedication to first-hand research he has extensive experience in elite athletic performance, contemplative and spiritual disciplines, the arts, extreme outdoor survival, and human behaviour. In addition to private client work and international public workshops, Steve has released a DVD series of his movement approach called the Movement Koan® Method, a fusion of joint-nourishing movement and body-based mindfulness. Steve's current private clients range from pioneering entrepreneur CEO's and multi-billion dollar fund managers to multiple Grammy-winning musical artists and Oscar-winning actors. www.guruviking.com
Lorin Roche, PhD began meditating in a physiology lab at the University of California in 1968 and immediately fell in love with the practice. He began teaching meditation in 1970 and earned his doctorate from University of California, Irvine for his work on the subjective experience of meditation. He trains meditation teachers worldwide and specializes in helping people customize individual meditation practices to align with their unique nature. Rather than imposing a standardized, one-size-fits-all model, he has drawn on insights from the best of Western science and Eastern yoga to create his own approach called Instinctive Meditation. Dr. Roche is the author of Meditation Made Easy and The Radiance Sutras: 112 Gateways to the Yoga of Wonder and Delight. For the past 35 years Lorin and his partner Camille Maurine have been exploring what they call the Path of Intimacy and Engagement, which is different in important ways from the Path of Detachment. Together they are the authors of Meditation Secrets for Women: Discovering Your Passion, Pleasure, and Inner Peace. Lorin is on the faculty of Esalen Institute, 1440 Multiversity, Loyola Marymount, and Kripalu Center for Yoga and Health. Lorin and Camille train meditation teachers worldwide and give workshops, retreats, and presentations with The Radiance Sutras. lorinroche.com
Camille Maurine is an intrepid traveler on the path of embodiment, venturing high and low into the world of energy and love. Her work is an intimate fusion of meditation, movement, and expression, with a keen passion for women's spiritual empowerment. She is the author of the groundbreaking book, Meditation Secrets for Women: Discovering Your Passion, Pleasure, and Inner Peace, as well as Meditation 24/7: Practices to Enlighten Every Moment of the Day, both written with her husband, Dr. Lorin Roche. Camille Maurine is on the faculty of Esalen Institute, Kripalu Center for Yoga and Health, and 1440 Multiversity. She gives online courses on meditation and intimacy such as "Living in Love's Body." Camille is also the creator of Moving Theater of the Soul, a transformational creative process. Renowned for her scintillating embodiments of feminine energy, Camille loves performing excerpts from The Radiance Sutras, Lorin Roche's sensuous version of the Bhairava Tantra, an ancient meditation text. Camille and Lorin lead a dynamic meditation teacher training and travel widely to give presentations, workshops, and retreats. Sharing her journey of over four decades of teaching and thirty-five years of intimate relationship, Camille invites us into the mystery of being alive. camillemaurine.com
Sasha Cobra is a world renowned teacher, healer, and energy worker with a focus on Spirituality and Sexuality. She is known internationally for her unique way of using Orgasmic Energy for healing and raising consciousness. Over her 10 year practice of The Work, she has built up a reputation for assisting trauma victims get "their life back" when "nothing else has worked." Her expertise in sexual dysfunction, sexual trauma, conscious relating and conscious lovemaking, has gained her 1000s of clients in over 50 countries across 6 continents, including sex therapists, coaches, teachers, doctors, scientists, CEO's, professional athletes, and celebrities. After having worked exclusively with men for 8 years, she has officially opened the work to women, and continues to share her wisdom globally via a variety of speaking engagements, workshops, retreats and private sessions. www.sashacobra.com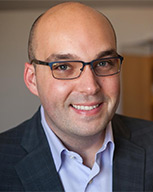 Justin R. Garcia is Ruth Halls Associate Professor of Gender Studies and Associate Director for Research and Education at The Kinsey Institute, Indiana University, Bloomington. Dr. Garcia holds an MS in biomedical anthropology and PhD in evolutionary biology from Binghamton University. His research interests focus on the evolutionary foundations of variation in monogamy, intimacy, and sexual behavior, with a particular emphasis on biocultural approaches to sex, gender, dating, and reproductive strategies. He has published on a variety of topics related to romantic and sexual relationships, and is co-author (with Peter Gray) of Evolution and Human Sexual Behavior (Harvard University Press) and co-editor of Evolution's Empress: Darwinian Perspectives on the Nature of Women (Oxford University Press). He has lent his expertise to a variety of industry partners, including serving as a scientific advisor to K-Y Brand, Teva Pharmaceuticals, and others, and he has appeared as an expert witness for the U.S. Department of Defense. Since 2010 he has been Scientific Advisor to the world largest online dating company, Match.com.
Amanda N. Gesselman is the inaugural Anita Aldrich Endowed Research Scientist at The Kinsey Institute, Indiana University, Bloomington. Dr. Gesselman holds an MS in developmental psychology and PhD in social psychology from the University of Florida. Her research examines the psychology, sexuality, and health of romantic couples, as well as dating and sexuality in single adults, with an emphasis on technology and health behaviors. She has served as scientific expert on several sexuality-related projects with industry partners, including Clue, K-Y Brand, and Teva Pharmaceuticals. Her research on romantic and sexual behavior has been published in top scholarly journals in various disciplines, and has been featured on television and in internet and print media in outlets around the world.
* 1440 Supplemental Option Classes include: yoga, meditation, nature walks, Qi gong & Tai Chi